Welcome to the Most Terrifying Place Imaginable
The Creepshow Wiki is an encyclopedia about anything related to the Creepshow movies, comic books, and series. Anyone can edit, and if you see something you want to add or add on to- please do. But be warned — once you enter, you may never want to leave...
What can we offer?
The Creepshow Wiki is all about (can you guess?) Creepshow, horror stories, and anything to do with Creepshow. From its conception as an anthology film directed by George A. Romero and written by Stephen King, Creepshow has spawned a series of horrifying sights and comedic delight, with two sequels and a classic novella with more frights to behold. An anthology web series of horror stories based on the film has just premiered, so we welcome new caretakers to bring a fresh batch into the crypt compendium.
If you have any questions on editing or it is your first time here, please consult the help index and pages on how to edit.
Tales of Suspense and Horror!
Be sure to visit the first three telltales
A peek into the madness
Count
Below are empty seats, and no ushers. Now is the time to check them out.
38 graves made
420 portraits
1,328 screams from residents
2 new residents
Attractions
Poll
From the World Wide Web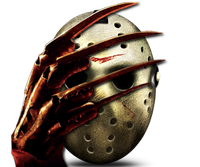 Community content is available under
CC-BY-SA
unless otherwise noted.